I'm an experienced and certified Auckland life coach, career coach and wealth coach with a proven track record of getting real results for my clients.
Kris de Jong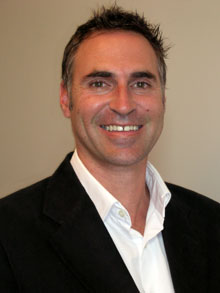 I was born in Auckland, New Zealand, and have travelled extensively overseas. I'm now happily living in the city of sails.
Having represented NZ in athletics, I know the great feeling of accomplishment that can be achieved when you reach your goals.
I studied at the University of Waikato, completing a BSc in Biology and Psychology. I was later certified in Cognitive Behavioural Coaching.
After managing large and diverse teams for 8 years, I've further honed my coaching and mentoring skills. My experience in HR, recruitment, performance and people management allows me to optimise employee coaching for organisations looking to improve workplace wellbeing.
I've also been actively involved in Toastmasters, developing communication and leadership skills and gaining advanced certification. I loved helping others achieve their goals, while presenting numerous speeches on a wide variety of topics.
Good friends are important to me, and I enjoy writing, travelling, cooking, movies, music, keeping fit, and investing in NZ businesses.
After achieving financial freedom at 40, I started Eclipse Life Coaching, as I'm passionate about coaching and helping people to get what they want in life.
Qualifications
BSc (Biology, Psychology)
Certified in Cognitive Behavioural Coaching (Prof. Stephen Palmer PhD)
ATM-S, CL Toastmasters International (Advanced Communication and Leadership)
Advanced Dynamics Leadership Programme
EMA Certification in Financial Management
NZQA Communication Skills Unit Standard
Skills & experience
8 years managing a large and diverse team in Auckland
Life and career coach expert for NZ Herald and YUDU
High-level coaching and mentoring skills
Strategic planning and project management experience
President of Mt Albert Toastmasters
Knowledge in principles of fitness and nutrition (BSc)
Over 12 years life coaching in Auckland
I'm confident I can help you get what you want out of life and that your investment will be greatly rewarded.
Change for the better now
Call me now on 027 349-2520 or email for a FREE no-obligation consultation.